Our Dropzone Owners
Meet Brian & Jessica
This Is The Life!
When super passionate people join forces, magic happens! Such is the case with Brian and Jessica Erler, the husband-and-wife powerhouse behind two of the Northeast's top tandem-only dropzones: Long Island Skydiving Center and, of course, Boston Skydive Center. They equally contribute brains and brawn to their operations, delivering tandem skydiving experiences of the highest caliber.
Brian Erler, DZO
At age 17, Brian sat in a movie theater, totally enamored by the skydivers who shot across the screen during the opening scene of Living Daylights, a James Bond film. That's all it took for Brian to see his future. Before even leaving for college, Brian logged 200 jumps and earned his USPA C License.
By the time he graduated from Purdue University, Brian was President of the Purdue Sport Parachute Club. Brian took a year off ahead of law school in favor of traveling up and down the East Coast, selling skydiving gear and taking video to fund his hobby.
One April day in 1997, Brian took a now-iconic photo that changed the trajectory of his life: two skydivers in freefall with the Space Shuttle Columbia dramatically blasting off in the background. It became a celebrated full-page ad for CYPRES, and solidified Brian's destiny to be a full-time skydiver (and never a lawyer). His photography was featured everywhere, from Sports Illustrated and The Today Show to Inside Edition.
More than 12,000 jumps – including 6,000 camera jumps – later, Brian started a new chapter as Dropzone Owner (DZO). In 2003, he opened Long Island Skydiving Center, and nearly 20 years later Brian and Jessica took the helm at Boston Skydive Center.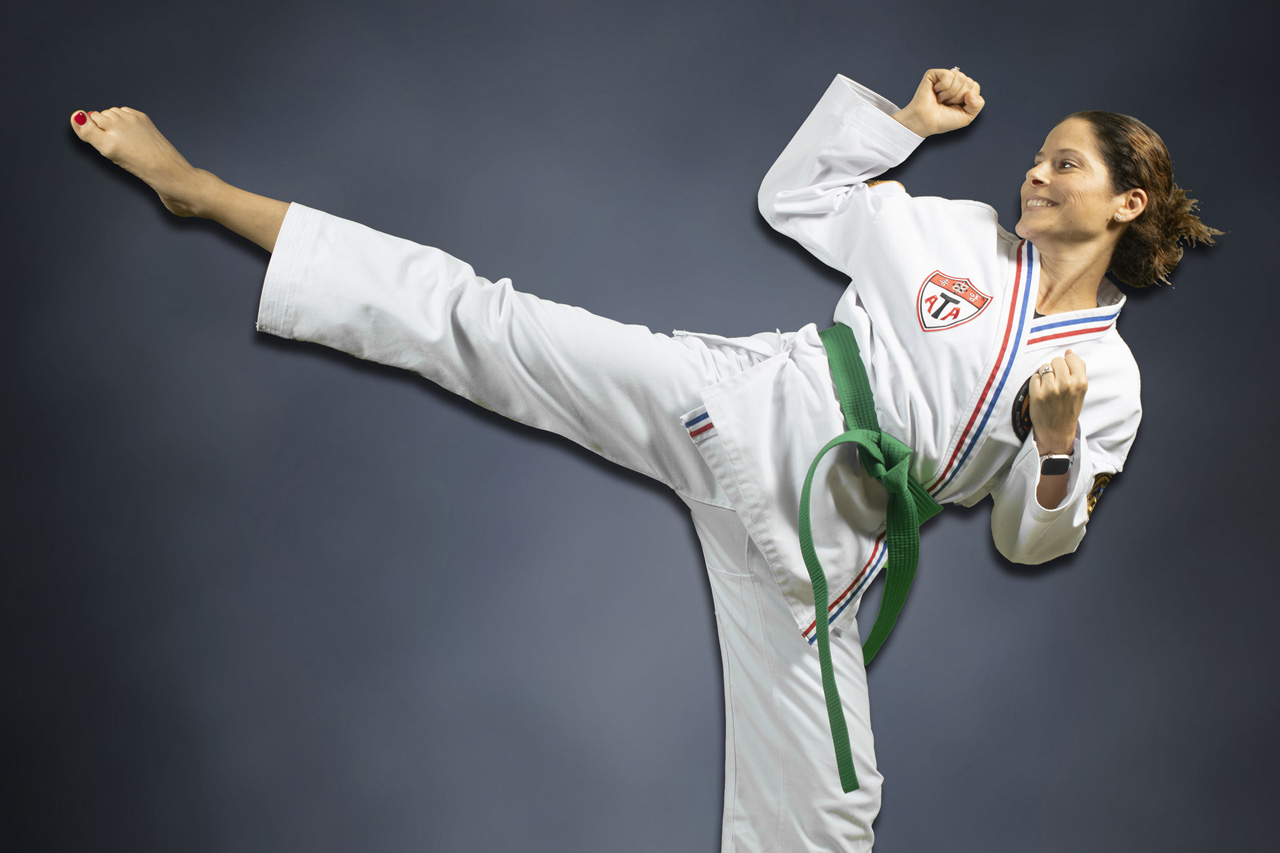 Jessica Erler, DZO
After earning her BS in Sports and Fitness and MBA in Business Administration from the University of Central Florida, Jessica blazed a trail through the fitness industry. Seven years into her career, Jessica was the Director of Parrish Health & Fitness in Titusville, FL (where Brian happened to live and work out!). Her work included oversight of daily operations, budget management, human resources, legal compliance, and hospital/community relationships.
As fate would have it, Titusville is in close proximity to several skydiving dropzones as well as Kennedy Space Center – some of Brian's favorite stomping grounds and where he spends his offseasons since opening Long Island Skydiving Center. This, of course, is where their paths crossed. A few years into their marriage, Jessica officially joined the skydiving industry.
Today, Jessica is a part of the management team at Long Island Skydiving Center and Dropzone Owner at Boston Skydive Center. Her people skills, financial acumen, keen eye for detail, and respect for the sport, have all proven to be directly transferable from her days in health and fitness.
Jessica's advice to first-time skydivers is the same advice she followed in 2017 when she pivoted careers: grab life by the horns and do it!